Indoor Air Quality – Duct Cleaning
In this day and age, indoor air quality is getting a lot more recognition on being an incredible factor in your overall health and well-being. Rightly so as there is a tremendous rise in allergies, as well as low quality of indoor air in most families home. Studies have shown that the indoor air pollution concentration is over 25 higher than in the outdoors. This leads to many health related issues over time.
The Ottawa Home Services Group uses the city's top indoor air quality experts to perform the air duct cleaning service as well as in our HVAC sales and service. This assures that a qualified profession will be doing things right and to the IICRC standards.
[stream provider=video base=x:/www.carpetcleaningottawa.com/images/ flv=duct-cleaning.mp4 embed=false share=false width=640 height=360 dock=true controlbar=over bandwidth=high autostart=true responsive=16:9 /]

Duct Cleaning Services
OHSG is the leading air duct cleaning service in Ottawa. With 15 years of experience, our team of indoor air quality specialist will not only clean your ductwork, but in addition they will disinfect and inspect your entire system, check for leakage, as well as any inefficiencies that can be corrected so that your home "breathes" better, cleaner and is less expensive to run.
In addition to having your ducts cleaned, it is highly recommended to have your dryer vents cleaned and serviced as it can be a major fire hazard. For a minimal fee the dryer vent cleaning can be done at the same time as your duct cleaning.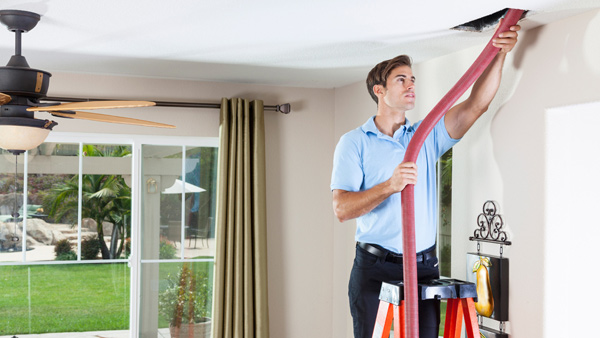 The best duct cleaning in the city of Ottawa is OHSG, we go the extra mile to ensure you are happy with your service and that your family has the most sanitary and healthy air flowing through your home.
Duct cleaning removes…
  Dust
  Mould and mildew
  Dustmites
  Pollen
  Fine soil particulate
  Viruses and bacteria
  Pet hair and dander
  Smoke residue from tobacco
  Other allergens
In our opinion it is an absolute must to have your ducts cleaned and your filters changed in your HVAC system. Especially if there are concerns with allergies or individuals with compromised immune systems.