Ottawa Mattress Cleaning Services
Many people don't realize how important it is to have a clean, sanitary and safe mattress to sleep on is.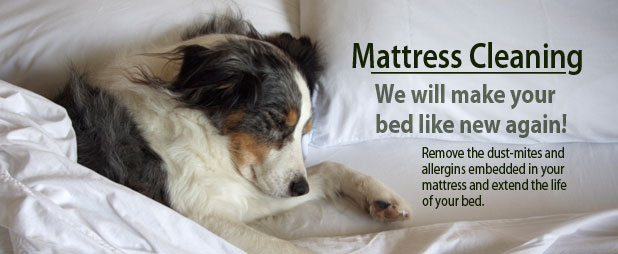 Ottawa Home Services Group is Ottawa's top mattress cleaning service. We only offer service by IICRC trained technicians that are under the guidance of a master textile cleaner and instructor.
Mattress cleaning is very important especially with individuals with allergies, as there are billions of dust mites that cause allergic reactions and can compromise your immune system. This leads to health problems and can cause chain reaction effects that sometimes don't seem related.
Another very important reason why mattresses often need to be cleaned is because of household pets urinating or causing pet stains on your mattress. For sanitary reasons these situations need to be addressed promptly to avoid major odors and bacterial growth.
We spend an average of 1/3 of our LIVES in bed! Don't you think it makes sense to have a clean mattress?

To have your mattress cleaned by our experts, to experience the feeling of extreme freshness and to enjoy a great night sleep call us today… 613-276-8667

We offer mattress cleaning services in the greater Ottawa area, as well as Gatineau, Aylmer and Hull.